In preparation of the
Idaho Comprehensive Literacy Assessment (ICLA) Standard III
, I am creating a series of blog posts from my study notes and the
study guide
. The subjects are organized in alphabetical order and I will be completing five subjects at a time. I am in hopes that by sharing, I can provide assistance to others studying for the ICLA or similar literacy tests for pre-service teachers.
Today's Subjects
Response to Intervention (RtI)
is a multi-tier approach to the early identification and support of students with learning and behavior needs. The process begins with high-quality instruction and universal screening of all children in the general education classroom.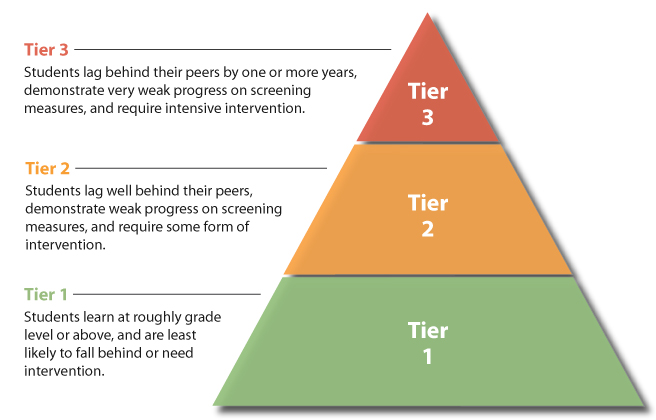 RTI Tier 1 - a research-based core curriculum. All children are screened at this Tier to determine if they are responding appropriately to instruction before they experience any significant failure in comparison to their peers. General Education. Whole Class Instruction
RTI Tier 2
increasing the time and intensity of the child's exposure to the core curriculum for children who do not appear to be responding appropriately general education. For instance, an additional 30 minutes per day may be devoted to reading in a small group (3-6 students), with a focus on building accurate and automatic recognition of words in text. Adjustments can be made to increase time on task or decrease student/teacher ratio. Early intervention services. Small group/ adult led.
RTI Tier 3
includes many children who have been found eligible for special education and related services, and some who have not. Special education eligibility may allow exposure to remedial methods and practices that, although research-based and aligned with the content of the core curriculum, are not necessarily a part of the core curriculum. The cycle of progress-monitoring and adjustment of intervention will continue, even if a determination for special education eligibility is made. Intensive intervention. Classroom pull out.
Rubric
assessment tool to help the students understand the teacher's expectations for the assignment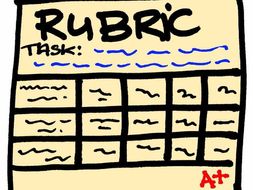 Example Questions:
A set of directions or guidelines for assessing a student's response or work sample, such as an oral report or a piece of writing
In order to clarify how students' performance or product would be assessed, Ms. Peck provided and discussed a chart showing criteria for quality work. The criteria for various levels of quality were clearly identified along with the numerical score that each level of performance would warrant.
Miss Evans discusses with her class an upcoming writing assignment.
Together they create criteria for what an "A" paper should include, what a
"B" paper should include.
Rubric-based assessment
assessment based on measurements defined within a rubric
Running record
a cumulative account of selected behavior, as that of a student noted by a teacher over time.
The running record allows you to record a child's reading behavior as he or she reads from the book. Running records enable a teacher to notice which cueing systems a child is using while reading connected text.
How to Take Running
Records
(AlphaKids pdf)
Example Question:
Miss Brown used an efficient system to mark Petronella's oral reading
behaviors. She then calculated Petronella's reading rate, as well as word
recognition and self-correction percentages. Miss Brown also analyzed
Petronella's errors to see which cues she used – meaning, structure, or
visual.
Scoring guide
an instrument that specifies the criteria for rating responses
In addition, I have created a Quizlet set of the vocabulary words found here. On Quizlet, I am very fond of playing the matching game where you can drag corresponding items (term to definition) onto each other to make them disappear. I also like to create a test on Quizlet with multiple choice, true or false, and matching to assess my knowledge of all the vocabulary words.
Good Luck!